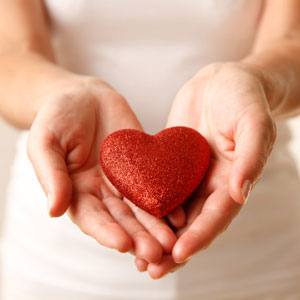 Dr. Mark Chiungos D.C. Reviews
What Our Chelmsford Patients Say
At Dr. Mark Chiungos D.C. we love when patients share with us their feedback and comments after chiropractic care. Please read our patient testimonials below to see what other people have achieved through their tailored treatment plans with us.
Share your stories too! Click here to send us your feedback so that we can help to spread the word about the benefits of natural Dr. Mark Chiungos D.C. care.
For more information, or to schedule an appointment contact us today.


Back Pain Improvement Within A Week
I have been going to Dr. Chiungos for about 5 years now and would highly recommend him. I have had on and off back problems for the past 20 years and have tried many different doctors, chiropractors, etc. I was in excruciating pain and could barely stand up for almost a week when I first went in to see Dr. C. Within a week of being treated, I felt so much better.
˜ Katie 2/16
Chiropractic Treatment Plan and Appointment Schedule Personalized
Dr. Chiungos has taken care of my back for many years. He will always fit you in if you are having trouble and yet I never have to wait for my appointments. Dr. C. works with you to find what works best in term of treatments and schedules. He always explains what he finds and how he will adjust it. I always leave feeling stronger and better. I recommend him to anyone in need of chiropractic care.
˜ Laura, 12/15
Hands Down The Most Knowledgeable And Caring Chiropractor
After leaving the military with back and hip issues I sought treatment. I slept poorly, was constantly limping and living with pain. I saw a few chiropractors before Dr. Chiungos and he is hands down the most knowledgeable and caring. He takes a holistic approach on your wellness and improving your quality of life. I no longer limp, sleep well, have no pain and I have improved my flexibility and overall wellness.
˜ Dave 11/15
Chooses The Best Treatment Plan
As I evolve through different projects, exercises, travel, and activities, my regular adjustments have helped me accelerate my healing. He has been a source of wisdom, inspiration, and care in my life. He is adamant about getting results. He not only listens to the words I say but also to the signals of my body as he chooses his most effective technique. He is clear about his area of expertise and unhesitatingly refers me to other practitioners as needed and is a trusted adviser.
˜ Paul 6/15
One Word, "Awesome"
One word, "Awesome" Dr. Chiungos was recommended to me by a friend. I am happy to say that my back and especially my neck are feeling so good. I am noticing how straight, aligned and balanced my body feels since I've been going to Dr. Chiungos for chiropractic treatments. He is most knowledgeable about a variety of methods which get the desired results. I walk out of my appointment feeling wonderful. Thank you Dr.C.
˜ Sue 4/15
Help You Create A Body-Of-Wellness
My family and I have been coming to Dr. Chiungos for years. Members of my family and I have recommended his practice to numerous friends and neighbors. Dr. Chiungos not only treats your current situation/symptom, but goes beyond your typical chiropractic care to help you create a body-of-wellness. I consider him to be my Primary Care Physician.
˜ Chuck 3/15
Expertise, Professionalism, And A Great Personality
I have been a patient of Dr. Chiungos for quite a few years and cannot say enough about his expertise and professionalism. This past year I have spent quite a bit of time with Dr. C due to a lower back injury and he has assisted me into getting back to my normal activities. I have walked into his office barely standing and with a few adjustments I was able to function again. Dr. Chiungos has a great personality and makes you feel relaxed and comfortable.
˜ Gene 2/15

Dr. Mark Chiungos D.C. Reviews | (978) 376-8190